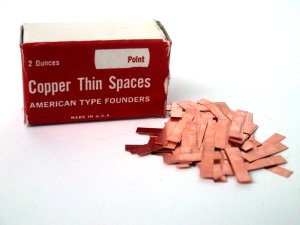 Copper (1/2 point) Spaces.
Note that we presently have a good supply of copper on hand and can make any point size except for 72 point. We can make the rarer sizes like 7 pt., 9 pt., 11 pt., 16 pt., and 22 pt. --May of 2019.
Copper thin spaces are precision cut and provided in two ounce packages. For larger orders and economy, order by the pound!