0-1st.0
LETTERPRESS SUPPLES
---
Most items are currently in stock. We can handle most requests and usually ship within 24 hours.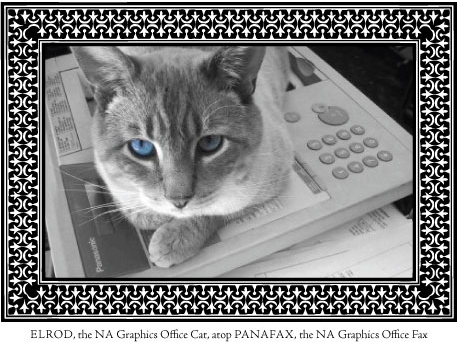 Enter our Store HERE
We carry more than 1,000 items for all your printing needs.


---

PLEASE READ--We are open for business as of March 6th. Last month was a mild one and so far March is the same. Still big piles of snow around, but the daily temperatures go from below 0 to the 40s. Snowmobilers and cross country skiers are busy today going past our building. Our plan is to make it through the new decade alive. So far the plan is working. Let's hope that 2021 offers more promise than 2020, and maybe we can make it through first few weeks of the new year. We are trying something new by cleaning out our messages on the phone. Moving with the times, we will start answering our messages, hopefully the same day, and going through all the junk and robo calls to get to your message. Then I guess we'll start messaging and we will be modernized. The first day of the new order and there were no messages.

We finally received several of our die cut tympans including the Heidelberg 10x15 size. We doubled the amount we normally order to stay ahead of the delays that are happening. We are shipping this week. Our suppliers are all still working and they are all over the country. We continue to have UPS and Post Office service every day even though avalanches across the highway have cut us off for parts of a day. Remember that we do not charge your credit card until we actually ship your order. Rollers are still being made in one or two days with no slowdown and those orders have no delay. We are exercising all the restrictions while still staying open.

The UPS guy stops by daily and so does the FedEx person, and we see the occasional walker and car drive past. The bustling summer tourist season has been exceptional but is almost finished as we go into Fall. Our train that has been our mainstay for so many years has run only two test trains and will not resume business this year. The 4th of July festivities were all canceled and up to 25,000 people have descended on this town of 500 for that event. Some of our customers are taking on projects, especially their Vandercooks, now that they have time to work on them. Silverton survived the onslaught of an intense summer tourist season but is now dealing with a Corona Virus outbreak. We maintain a safe workplace and rarely have contact with outside people. The locals maintain their distance from the tourists to a large extent. Our construction business has remained viable with work on the county courthouse, a high-end hotel, and for our historical society.


We have gradually increased our stock. Some things like Kort Gauge Pins are no longer manufactured and the equipment has been disbursed. Butch Kort is 92 and it's time for him to retire.

Supply issues continue to be a problem as some products are no longer available. We do have adequate supplies of most sizes of tympan on hand. Don't count on anything being available in the future as we have in the past. Almost everyone in the letterpress supply business is past retirement age with few ready to take over. As we venture halfway into 2020, we are having a reasonable year.

One of our major wholesale suppliers, Lithco, is now shipping things like face masks and supplies for cleaning and sanitizing, along with a full line of printing supplies, mainly for offset. We can drop ship directly from them to you. If you are having trouble getting any graphic arts supplies, Lithco can furnish them through NA Graphics. The catalog does not list prices, but call us for current pricing. They have a full catalog available online at: Lithco Catalog (PDF)

We prefer that orders be placed through this website rather than phone calls. Handwritten notes with the wrong hand are sometimes hard to read, so help out your order--there is a place on the web site order form to write about special needs or questions.

Fritz Klinke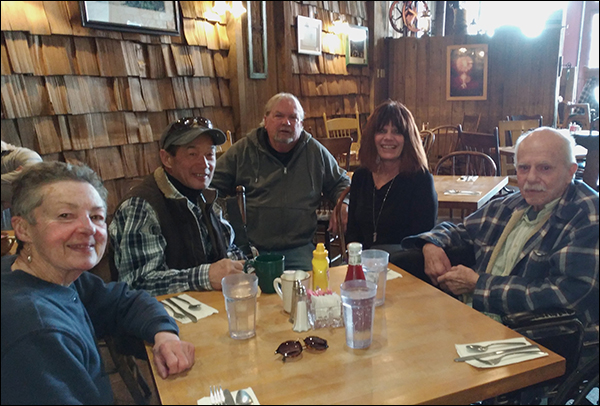 Bev Rich, Loren Lew, Rick Hunter, Casey Carroll, Fritz Klinke having lunch in our old restaurant, the Pickle Barrel, 2019. These are the folks who have been instrumental in my recovery. Loren is also my business partner for the past 45 years.


Fritz's House, an 1887-era Victorian, Winter 2018-2019. The winter was very cold with most nights below zero. Normally we would see the start of the summer season with the arrival of the first train on May 2nd full of tourists but not this year. The train has canceled its summer season and thousands of people from Texas arriving by car have replaced them. Strange times indeed. So far the 2020-21 winter has seen almost every night below zero but the snow has been near normal.

Introducing our new Assistant--


Missy, new to NA Graphics and the arcane world of letterpress printing.