LETTERPRESS SUPPLES
---
Most items are currently in stock. We can handle most requests and usually ship within 24 hours.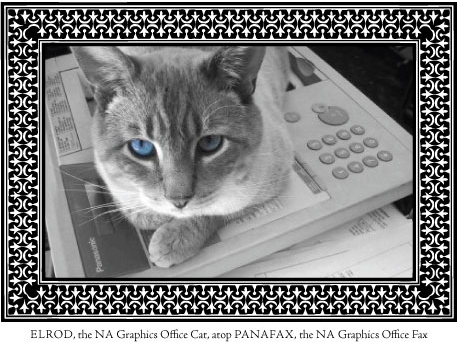 Enter our Store HERE
We are having phone problems and your call will be dropped. Please call 970-387-5710 instead and that is a cell phone.
We carry more than 1,000 items for all your printing needs.


---

about to cove12th We are open for business as of March 29th. As we enter Spring, there was a major snow storm dumping snow on us over the weekend and the huge, and I mean 14 and 16 foot tall, piles of snow all over town, tell me it's still winter. We had a propane line break on the outside of our building due to falling ice from the roof. We lost 400 gallons of gas, fortunately outside, or else we might have been history. UPS and the post office should resume service after almost a full week of being closed. But today, slightly overcast skies and last week seems like a bad dream. And no UPS or mail service for four days sets a record. Unsettled weather is forecast for the week ahead. Our two ski areas continue to see both good snow and good crowds. The green of the fir trees now commands our views of the surrounding mountains with a mantle of white. The mountain peaks surrounding Silverton are capped with snow. The seasonal start for train service to Silverton is not far off and it's about time for the summer shop owners to show up and see what the winter did to their buildings. The relative quiet of winter is about to disappear and the whir and clank of cash registers is about to start again.

And exciting news. At last a new gauge pin from John Henry, the maker of the Henry Gauge Pin. Using as his model a gauge pin made first in the 1890's, these come 3 to a set and can be used on all platen presses. We now have stock and can ship new gauge pins. This is the answer to the Kort Gauge Pin which has been discontinued for over 5 years.

We use Priority US Mail to ship orders where ever possible because it it is faster and usually far less expensive than UPS. Do not let the price for UPS on our order form scare you off as we use our judgement on each order.

There is a new item that we have to contend with. It's called inflation, and rising prices mainly on certain materials are often crazy. The most recent one is stainless steel. Simple things like line gauges and die cutting jackets have sky rocketing price increases. So as stocks of older material are used up, the new replacement stock is much more expensive. Unfortunately, we have to pass on these costs. The other thing is back ordered items that go on for months hoping that they will be available. Case in point is the 4 inch Lamson ink knife which we have been checking on for the last six months.

We have received our new order of Super Soap and it is now on the web site. Our introduction to this product was at the ATF conference held at Sunnyvale, California when we made a field trip to M&H Type in San Francisco and we were given samples. That was back in 1998.

We had some good news about Pressboard. Our mill order was made and it was picked up from the mill in Vermont, Monday, June 19. We began filling back orders by the following Monday, June 26. But the bad news is that the mill has increased its minimum order to 40,000 pounds. That's an awful lot of paper. The mill, formerly owned by Neenah Paper, started us off with pressboard by the 125 sheet carton, then by the 1000 pound skid, and now what amounts to a boxcar load minimum order. We will see what happens.

We operate out of a real store front, with regular hours, pay taxes, nothing under the table, have employees, and all that goes with a business. Some of our competitors in the letterpress field operate from their homes perhaps using a spare bedroom or the garage. Our prices are up front, on our website for all to see.





The UPS guy stops by daily and so does the FedEx person, and we see the occasional walker and car drive past. Some of our customers are taking on projects, especially their Vandercooks, now that they have time to work on them. We maintain a safe workplace and rarely have contact with outside people. The locals maintain their distance from the tourists to a large extent. Our construction business has remained viable with work on rebuilding a historic narrow gauge caboose, a high-end hotel, and for our historical society.


We have gradually increased our stock. Some things like Kort Gauge Pins are no longer manufactured and the equipment has been disbursed. Butch Kort was 92 five years ago when he quit--time for him to retire. Watch for an up coming announcement on a brand new gauge pin, welcome news for users of platen presses.



We prefer that orders be placed through this website rather than phone calls. Our handwritten notes with the wrong hand are sometimes hard to read, so help out your order--there is a place on the web site order form to write about special needs or questions.

Fritz Klinke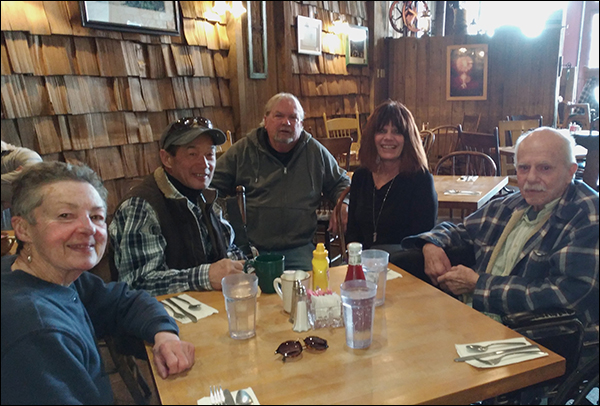 Bev Rich, Loren Lew, Rick Hunter, Casey Carroll, Fritz Klinke having lunch in our old restaurant, the Pickle Barrel, 2019. These are the folks who have been instrumental in my recovery. Loren is also my business partner for the past 48 years.


Fritz's house, an 1887-era Victorian, Winter 2018-2019. The winters are very cold with most nights below zero. By a vote of the town last Fall, the use of off road vehicles is now prohibited. The past 2 summers saw a dramatic increase in their use to the point the vehicles overwhelmed the town. The train has resumed running as it comes back from Covid restrictions. We face the same problem as the rest of the country with a serious lack of people willing to work. We used to serve three meals a day seven days a week in our Silverton restaurant but the current owners are reduced to 5 days a week lunch only. Strange times.